---
To book
email catopia.staycation@gmail.com or
Whatsapp only 89070666
46A Dunlop Street
Whenever an owner is going away, there has always been this question of whether owner should leave their cat at home and get a sitter to come in to attend to their cat, or to take the cat out and leave them in a boarding house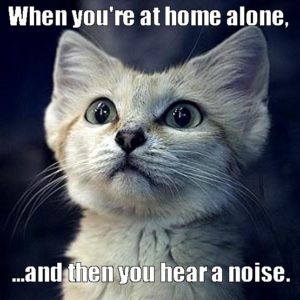 Here is our opinion and advices for you to consider:
OUR BEST RECOMMENDED SOLUTION – COME TO OUR STAYCATION  
Here is where your cat will have all the attention it needs while still have the luxury of being alone but monitored, and many more reasons for you to leave them with us.
Cats-Only Environment
Catopia which is an exclusive boarding house for cats only, she will not be smelling any dogs or other animals existence thus eliminating more fear.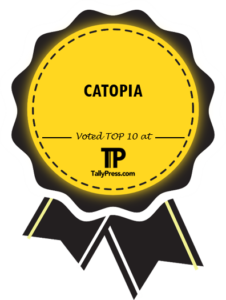 In fact we got the highest vote in Tallypress.com !
More on the Tallypress coverage at
http://www.tallypress.com/features/dont-let-your-vacation-be-a-cat-astrophe
1. Payment Requirements
For advance booking, a deposit of 50% (non-refundable) of the total fee is required to secure the space. The Balance amount is to be paid upon check in.
**Availability of rooms is based on first come first serve basis
Payment has to be made by cash or bank transfer to OCBC CURRENT ACCOUNT: 647475326001 OR PAYNOW to UEN 201307389M
Deposits will be forfeited if there are any cancellations.
Length of booking cannot be changed to a shorter period. There will not be any refund for days not stayed.
Extra charges incurred during stay must be paid upon collection.
A fee of $25/cat is applicable for flea control (Revolution) for boarding
One time complimentary picture/video will be provided. For additional days, will be chargeable at $5 per day/time.
2. CAT Sitting at your premises
SGD$50.00 per trip – up to 4 cats
From the 5th cat onwards, an additional SGD$5.00 will be charged per cat.
Feeding food and water, clearing and topping up of litter bin
3. Operation Hours
We are opened from 10am to 6Pm (For Day boarding check in earlier than 10am and check out later than 7pm, additional rate is applicable) , however we will still respond to enquiries or requests made via all communication mode till 7pm.
All viewings/visitations are by appointment only and only owners are allowed visitation.  Please make an appointment with us via EMAIL catopia.staycation@gmail.com before coming. We do not accept walk-ins.
4. Transportation Service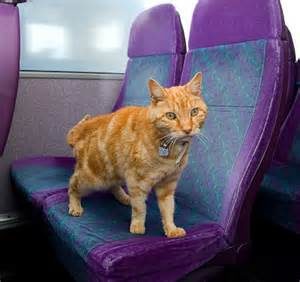 One-way SGD$50.00  (up to 2 cats).
Two-way SGD$100.00 (up to 2 cats)
** From the third cat onwards: Additional SGD$10 will be charged per cat (one way)
** Please make bookings 1-2 days in advance (preferably). For last minute bookings, we may not be able to arrange for transportation services in time.
As cats do have a more sensitive nature, some cats can only be handled by the owners (eg putting into a carrier) then owner will then have to be present to put the cat into the cabin and carrier themselves. And that will mean that we cant provide transportation services.
5. Food and Water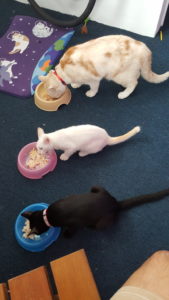 Wet and dry food (free flow) will be provided which is inclusive in the boarding fee.
You may bring your cat's own food if you prefer but the boarding price remains the same.
6. Litter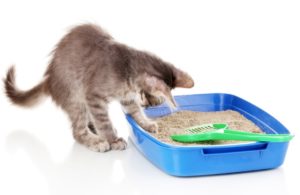 We will ensure every cat gets their own private litter bin and it would be cleared and cleaned daily.
We provide only soya litter for all litter bins. If your cats prefer or only use another litter type, please bring it along.
7. Cat Daycare 
* Please do your booking below
8. Grooming
Catopia does not do professional grooming. However, grooming cannbe done with call-in service. Cutting of nails, bath and intensive cleaning of eyes and ears are considered professional grooming.
Please speak to us about price.
** subject to groomer availability
9. Playtime Hours
We will bring the cat out of the cabin to walk about or play when they have calmed down. Some cats may or may not leave its cabin depending on its temperament, personal preference and/or any pre-existing health conditions. Owners can opt not to bring them out.
10. Photo Request 
A one time pictures/video of your cats during their staycation will be sent to you via WhatsApp. Additional $5/day/time is chargeable.

11. Special Medical Requirements
And where there are requirements for medication eg, insulin, simple oral dosages, we can help to ensure timely provision.  However, we do not provide veterinary standards. And extra charges may be incurred. To check with staff for such costs.
This service is only available to non-aggressive cats. This arrangement is to be confirmed before boarding.

12. Terms & Conditions
A current vaccination certificate must be shown prior to acceptance. If vaccination is not done, please do speak to us immediately.
Please do understand that when a cat is stressed, it's immune system is weakened and it will be prone to catching a flu or other viruses more easily. Thus we would advised all pet owners to vaccinate their pets before boarding.
Please ensure that your cats receive regular flea treatment. To apply frontline (flea and ticks control).
We do accept un-neutered male cats but they will have to stay in the cabin at all times.
Other terms and regulations are stated on the agreement form which will be sent to you for your reference. Please ensure the form is signed and submitted back to us prior to checking in if you are opting transportation service by us. If you are bringing the cat to the hotel by yourself, you may sign the agreement form at our premise upon checking in.
Wet and dry food will be provided (inclusive in the boarding charge)  However if your cat eats his own specific brand then we advice you to bring it.
Service warranty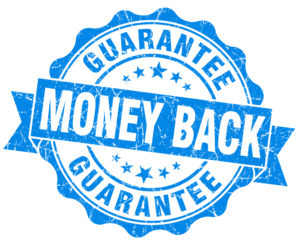 That is why we dare say that Catopia is the Staycation for cats, and you will leave your overseas trip in peace, or if leaving for work when you leave her here just for the day care.
 Coverage from MANJA
Media Coverage from I-Weekly Magazine
———————————————————————-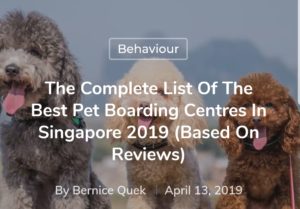 More here at  http://blog.petloverscentre.com/pet-boarding-centres-in-singapore/
———————————————————————-
Cosy & Spacious Cabins
These nicely built cosy and spacious cabins are meant for 1 or 2 cats and even 3 small cats. They are laid with nice cool stainless tiles and come with beds and litter pàns. Parents can opt to let the kitties out to play at times.