Cabins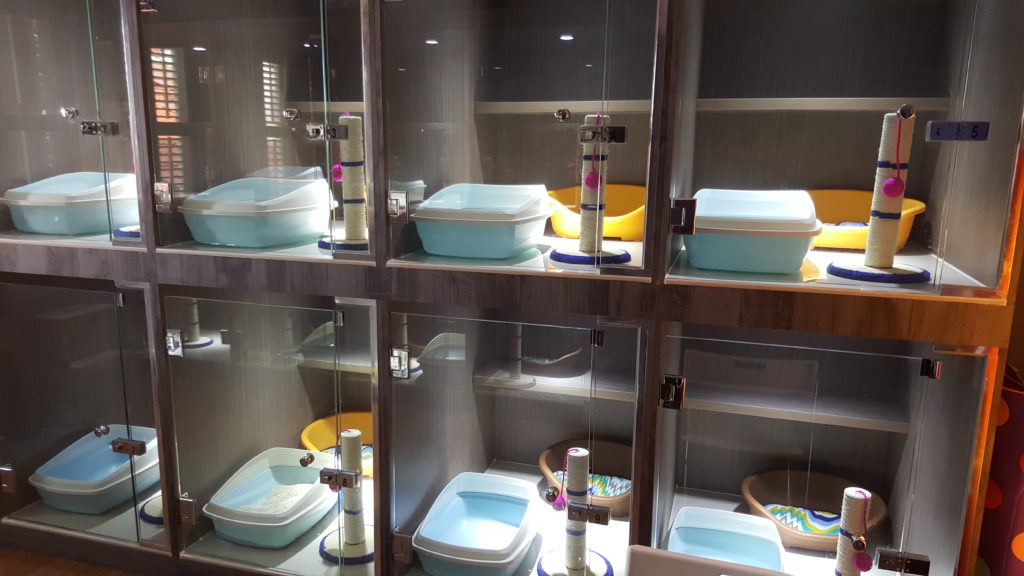 $45/day/cat  – 2 to 7 days
$40/day/cat – over 7 days
*$50/day/cat : Peak period @school holidays, Christmas and New year and CNY period
*minimum of two days stay
Condos
$80 for two cats in the above condo.(non-peak rate)
$10 extra for additiional cat in the same condo.
1. Payment Requirements
For advance booking, a deposit of 50% (non-refundable) of the total fee is required to secure the space. The Balance amount is to be paid upon check in.
**Availability of rooms is based on first come first serve basis
Payment has to be made by cash or bank transfer to OCBC CURRENT ACCOUNT: 647475326001 or pay now to UEN 201307389M
No credit or debit cards facility.
Deposits will be forfeited if there are any cancellations.
Length of booking cannot be changed to a shorter period. There will not be any refund for days not stayed.
Extra charges incurred during stay must be paid upon collection.
A fee of $25/cat is applicable for flea control (Revolution) for boarding
One time complimentary picture/video will be provided. For additional days, will be chargeable at $5 per day/time.
2. Executive Room Rental 
3. Operation Hours
We are opened from 10am to 6pm, however we will still respond to enquiries or requests made via all communication mode till 7pm.
All viewings/visitations are by appointment only. Please make an appointment with us before coming. We do not accept walk-ins.
Viewings are only available between 10A.M to 2PM (MON – SAT).
Visitation are limited to 20minutes (No visitation on public holidays and we do not allow daily visitation).
Cats Checking In/Out:
Check-In Timing
Check-in begins from 2pm until 4pm daily. Please inform us of your time of arrival at least 24 hours in advance.
Please DO NOT be late for check-in. We reserve the right to attend to other guests if you are not present within 15 minutes of your expected arrival.
Check Out Timing
Checkout begins from 10AM to 4PM daily.
If reservations are full, Catopia reserves the right to house your cat temporarily in its carrier or another cage while waiting to be checked out.
Pets not picked up by 4PM will be charged an additional day's boarding rate. The daily price will then lodge your cat until 10 AM the subsequent day.
Earliest check in : 10.00a.m **
Latest check out : 4.00p.m **
Check in and check out appointments are required so that no unnecessary waiting on your part.
If you are unable to check out before 6pm, your cats will need to stay another night and extra charges will be incur
** Appointment is required to be made before coming.
** Please DO NOT BE LATE for check in/out. We reserve the rights to attend to other matters or guests if you are not present within the next 15 mins of your fixed appointment time.
4. Transportation Service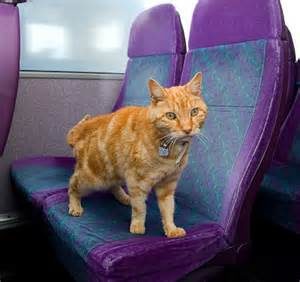 One-way SGD$50.00  (up to 2 cats).
Two-way SGD$100.00 (up to 2 cats)
** From the third cat onwards: Additional SGD$10 will be charged per cat (one way)
** Please make bookings 1-2 days in advance (preferably). For last minute bookings, we may not be able to arrange for transportation services in time.
As cats do have a more sensitive nature, some cats can only be handled by the owners (eg putting into a carrier) , in such a case the owner of the cat will need to be present to put the cat into the cabin and carrier themselves. And that will mean that we cant provide transportation services.
5. Food and Water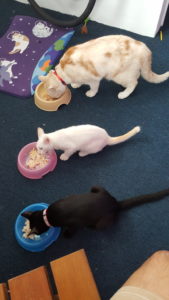 Wet and dry food (free flow) will be provided which is inclusive in the boarding fee.
You may bring your cat's own food if you prefer but the boarding price remains the same.
6. Litter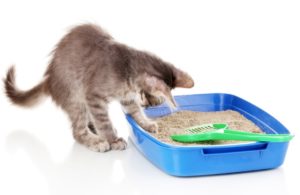 We will ensure every cat gets their own private litter bin and it would be cleared and cleaned daily.
We provide only soya litter for all litter bins. If your cats prefer or only use another litter type, please bring it along.
7. Cat Daycare 
* Please do your booking below
One cat SGD$25.00
Check availability at whatsapp 89070666
8. Grooming
Catopia does not do professional grooming. However, grooming cannbe done with call-in service. Cutting of nails, bath and intensive cleaning of eyes and ears are considered professional grooming.
Please speak to us about price.
** subject to groomer availability
9. Playtime Hours
We will bring the cat out of the cabin to walk about or play when they have calmed down. Some cats may or may not leave its cabin depending on its temperament, personal preference and/or any pre-existing health conditions. Owners can opt not to bring them out.
10. Photo Request 
A one time pictures/video of your cats during their staycation will be sent to you via WhatsApp. Additional $5/day/time is chargeable.

11. Special Medical Requirements
And where there are requirements for medication eg, insulin, simple oral dosages, we can help to ensure timely provision.  However, we do not provide veterinary standards. And extra charges may be incurred. To check with staff for such costs.
This service is only available to non-aggressive cats. This arrangement is to be confirmed before boarding.

12. Terms & Conditions
A current vaccination certificate must be shown prior to acceptance. If vaccination is not done, please do speak to us immediately.
Please do understand that when a cat is stressed, it's immune system is weakened and it will be prone to catching a flu or other viruses more easily. Thus we would advised all pet owners to vaccinate their pets before boarding.
Please ensure that your cats receive regular flea treatment. To apply frontline (flea and ticks control).
We do accept un-neutered male cats but they will have to stay in the cabin at all times.
As cats do have a more sensitive nature, some cats can only be handled by the owners (eg putting into a carrier), the owner will then have to be present to put the cat into the cabin and carrier themselves. As we do not wish to stress the cat.
Other terms and regulations are stated on the agreement form which will be presented to you to sign. Please ensure the form is signed and submitted back to us prior to checking in if you are opting transportation service by us. If you are bringing the cat to the hotel by yourself, you may sign the agreement form at our premise upon checking in.